Student Congress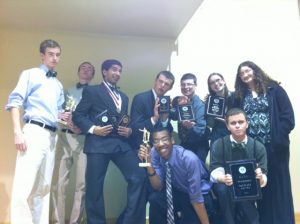 "Permits students to participate in parliamentary debate. Legislation is prepared by the students in advance in the areas of Domestic, Economic, and Foreign Affairs. Students debate the merits of the legislation presented. " – NCFL
Student Congress events often take place at separate tournaments, but occasionally (space permitting) take place at the regular BCFL tournaments alongside other BCFL events.
You can download current legislation here.
Message from the League Director
Welcome to the 2022-2023 tournament season! We are enjoying being back in person this year! Good luck to everyone as we prepare for amazing competitions!